There is only one constant in higher ed digital marketing and communications: change. Performance measurement and analytics are no exception to this fact of life for digital marketers working in higher education.
That's why it's so important to keep learning and to do it well, because the pace of change has definitely increased over the past few years.
Fortunately, there is also a lot of wisdom within our professional community. So, I asked the 12 higher ed professionals speaking at the 2018 Higher Ed Analytics Conference to tell us how they keep learning about analytics, measurement and data.
Read through these 12 takes on learning strategies to find the one that will work best for you.
Reading and listening for Tatjana, Web Strategist-University of Vermont
Keeping tabs on what others are doing both within higher ed and without is definitely an important component to developing good "analytics chops." There are lots of great blogs and free webinars coming out on a regular basis, I often have to pick and choose but I try to learn one new analytics skill or insight every month. Personally, I avail myself of Google's certification programs and keep them updated. However, my analytics clients within my institution (and outside the institution) are probably the best source of pushing me to further develop my analytics skills. Their data questions constantly push me to uncover new ways to uncover, collect, aggregate, and present data not found in standard Google Analytics reports.
Reading and networking for Laura Turner, Interactive Multimedia Manager at Lehigh University
I follow quite a few analytics experts and companies via email newsletters and Twitter. My favorite sources are the official Google Analytics accounts, Simo Ahava, Krista Seiden, Avinash Kaushik, Moz, LunaMetrics, and many more. Not only do I get a lot of technical expertise from these sources but I also learn about valuable educational resources like conferences and courses. It is also beneficial to connect with your peers at other universities to trade ideas back and forth about the best ways to collect and use data at your university. Don't be afraid to reach out to people who present at the conferences (like this one) you attend or who post helpful resources on Twitter – in my experience, higher ed analytics people are always happy to share their knowledge and resources with their peers at other universities, and you can learn so much from them!
Reading, listening and taking courses for Erin Supinka, Assistant Director of Digital Engagement at Dartmouth College
One of the aspects of my job that consistently surprises people who ask about my day-to-day is the amount of time I dedicate to reading and staying up-to-date on the latest news, trends, and tips. Digital changes every day so I find it so important to always be reevaluating and staying connected to leading voices in the field. I'm subscribed to dozens of newsletters. Some of my favorites are Simply Measured, Higher Ed Experts, Later, SproutSocial, Google Analytics Product Updates and Blog, CoSchedule, and The Marketing <> Analytics Intersect by Avinash Kausik. To name a few!
I also keep an eye on free webinars (sometimes offered by the companies/blogs above) that are related to analytics.
Finally, I am a graduate of the Social Media Measurement Course through Higher Ed Experts It was worth every penny and really helped me get our analytics system back on track after a few false starts and frustrating obstacles. I've also taken a handful of MOOCs in data science, Excel, data visualization, and other related courses.
Taking courses for Jessica Stutt, Integrated Marketing Manager at UNB
I'm a graduate of both Higher Ed Experts analytics courses, which I started taking when I was very new to my higher ed marketing career. They were really crucial for both my knowledge and my network growth. I also follow a number of people and organizations who post on best practices for analytics. I also recently finished doing my MBA part-time and wedged analytics, measurement and data into every project, course and assignment I could which gave me great reasons to focus on those areas. And then, honestly, setting time aside to play in the environments – to let yourself learn by doing – is one of the most valuable things you can do to develop skills.
Taking courses and sharing for Holly Sherburne, Director of Digital and Social Media at Bowdoin College
I take a few different approaches, but ultimately it will depend on your own preferred learning style. I like to take classes, such as Higher Ed Experts, because instructor-led courses force me to set aside time for deep reading and learning (plus the HEE coursework is directly tied to my own work goals). I follow higher ed colleagues and analytics professionals on Twitter, read blogs, and watch YouTube videos as I run into new concepts or issues I'm trying to resolve. Having a network of people to learn from and share ideas with is one of the best ways I keep learning. The online Higher Ed Analytics Conference is one of the best ways to get started!
Collaborative learning for Victoria O'Malley, Director of Marketing and Communications at University of Denver's University College
Following data-driven communicators on Twitter, subscribing to relevant newsletters, and attending conferences like this one are ways I stay on top of the trends. Talking to colleagues across the country and my own campus helps to keep me in the loop. And of course, just playing in the tools and being willing to experiment will get you far when it comes to developing your skills.
Asking for – and listening to – feedback for Shelly Adams, Digital Marketing Analyst at the University of Dayton
I make myself available to as much information as possible – I sign up for as many newsletters, webinars, and conferences as I can. Asking for feedback from peers and superiors is also extremely valuable – sometimes I'm too close to the data, so being able to get opinions from people a bit more removed from it is very helpful. In doing this I also open myself up to new perspectives, and provide my coworkers with the opportunity to show me what they look for and value most in my reporting.
Asking questions – and finding their answers- for Bryan Wolf, Marketing Applications Producer at Indiana University Bloomington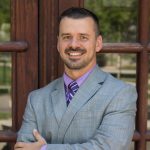 I am inquisitive by nature—I want to know the why and how of things. Therefore, whenever I want a particular outcome, I ask what we have done in the past to reach that goal and what can we do going forward to make our current workflow better. This often leads me to seek out education documenting what I want to achieve and to perform tests and studies on our own data. For me, it's all about asking the right questions.
Beyond directly seeking the education I need to accomplish a goal, our team will often share resources, tutorials, articles etc. via internal social media. We are encouraged to stay fresh by attending conferences, listening to podcasts, seeking out articles, and doing all that we can to further our knowledge and be on the leading edge of higher education marketing.
Getting your hands "dirty" for Kris Hardy, Director of Web and Digital Marketing at Messiah College

I get a lot of inspiration from @AnnieCushing and @SimoAhava on twitter.
However, at the end of the day, the best way to learn is to roll-up your sleeves and jump into the product and get your hands dirty. Better yet, set up a "sandbox" property in Google Analytics so you can "play" without impacting data on your main property.
Daily practice for Mandee Englert, Digital Marketing Analyst at Penn State University
I dedicate myself to a certain amount of hands-on marketing and analytics every day. Even when certain tasks are pushed off to external vendors, I like to stay in the weeds so that I can keep up with the constantly changing landscape. I was once told to always "Ask Why 5 Times", that has always stuck with me and has really helped me develop my analytics skills over time. It taught me to never settle for the general reporting and to keep digging deeper until I find a way to refine or solve the problem that I am out to solve.
Exploring and testing for Joshua Dodson, Director of Research and Integrated Marketing at VisionPoint Marketing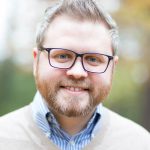 I like to keep exploring new tools and methods for measurement. I also enjoy testing out approaches from other industries. When I am exploring new methods, I tend to look for what will get me the best, actionable, and statistically significant data in the shortest amount of time. For that reason, I like to dig into new R libraries and read about some of the statistical approaches that others have tried. I also have several analytics-loving friends that I compare notes with. It is great when you can learn from others who are exploring similar data problems.
Networking, trying and teaching for Aaron Baker, Digital Analytics Lead at Harvard University
My favorite source of professional development these days is a "measure" Slack community that I am a part of. People involved with digital analytics from all kinds of industries discuss tips, tricks, problems, and solutions to the technical challenges we face as analysts. To keep learning about analytics I've also had to be willing to try new things in the code, which can be scary. Evaluating our code and trying code suggestions from others has helped me learn more about the technical aspects of data collection. After I became really comfortable talking about what individual metrics were, what they were actually measuring and how, I started to think more creatively about what could be measured, and what decisions could be made from metrics.
I've also joined the Higher Ed Experts faculty team to teach digital analytics for higher ed (I'm teaching a 4-week online course on advanced web analytics for higher ed starting January 16, 2018). Teaching is one of the best ways to keep learning.
A conference focusing on higher ed analytics?
The Higher Ed Analytics Conference (now available on-demand) is a must-watch conference for higher ed marketing professionals and teams looking for new ideas and best practices.
Read below what a few of your higher ed colleagues who attended the past editions of the Higher Ed Analytics Conference say about the experience.