Google Analytics is widely used in higher education. It's powerful, reliable and… free, the magic combo for technology adoption in our industry.
That's why I asked the 12 higher ed professionals (including myself 😉 of the 2017 Higher Ed Analytics Conference to share with us their favorite Google Analytics feature.
Goal value – Alan Etkin, Senior Analyst – British Columbia Institute of Technology
Goal value is by far my favourite feature within GA. Once you have it set up, you can start to use advanced reporting to show the return on your investments – whether it's the time you put into a new feature or the return on the money you're spending for online advertising. We're starting to use goal value in our analysis of content for site redesigns. With goal values in place, you can see individual page value, and, in addition to reporting on volume of traffic, you get insights into which pages offer the highest value on the various paths to conversion. Add a few custom segments and you start to get even richer information on page value by audience type or source.
Assisted conversions – Joshua Dodson, Director of Digital Marketing – Bentley University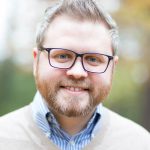 There are many great features about Google Analytics that I regularly use. One report that I have been paying closer attention to lately is the Assisted Conversions report. We use many channels for branding and lead generation. Even when a user visits your website from a Facebook ad, for example, it doesn't mean that they will convert/fill out an inquiry form on that same visit. To understand proper budget allocation, we need to understand how each channel works within the funnel. Assisted Conversions is helpful to look at to recognize that many users who first visit the site from a paid channel come back later and convert on an organic channel. Both channels should share some of the credit.
Light & heavy users segments – Jens Larson, Manager of Student Communication Strategies – Eastern Washington University

I can wax poetic about segments at times, and two of my current favorite segments right now are light versus heavy users. They have incredibly different behavior patterns. Sometimes the differences are as stark as the differences between on-campus and off-campus users, and it's not too farfetched to say that light users and the heavy users are looking at two entirely different websites.
This creates some really interesting problems to solve. How do you develop content that gets both light and heavy users to their end goal? If your heavy users are exploring more of your site, how do you keep them from getting bored, or lost, or sucked into the website vortex of that one unit on campus that refuses to listen to reason? If a particular piece of content isn't used much but appears to be crucial to heavy users, should you keep it, delete it, or replace it? Should you try to transform your light users into heavy users? Do light and heavy users have different content consumption patterns, or is it simply a matter of less versus more?
Enrollment is sometimes fighting for single percentage point gains in market share, yield rates, or anti-melt strategies. The answers to these types of questions become really important in those scenarios.
Custom segments – Laura Turner, Interactive Multimedia Manager – Lehigh University

Segments have made my life a lot easier! I began using segments a few years after I started working with GA. I used to create custom reports for everything and now I can use segments to get answers in a much quicker and easier way. I use them for things like comparing desktop and mobile traffic, segmenting traffic by region, or digging into data for a specific goal. Segments allow you to quickly get answers to very specific questions.
Segments & goals – Ed Garabedian, Manager of Digital Analytics – Johnson & Wales University

I was brand new to GA when I started (Higher Ed Experts courses were lifesavers! 😉 so it has been fun, scary, frustrating at times but I have come to really like and respect the tool. My favorite part of the tool is the ability to quickly jump to different contexts of the same data. GA provides the ability to jump from demographic insights, to campaign breakouts, over to network and device metrics.
I am now discovering the power of segmentations and goal configuration as I gain confidence with my understanding of the basic feature set. GA is our primary web analytic reporting tool. I actively work with our Admissions marketing team to layer in GA data with CRM campaign data for better prospect funnel analysis.
Segments & screen sizes report – Robert Perry, Head of Research – Pickle Jar Communications

I'm a big fan of tracking the effects of spikes in traffic. I like to find a specific page that brought in all the new users, then create a segment for new users who arrived at the site through that page. After that I can see what their behaviour, demographic, and acquisition information is – what does it tell me about that piece of content and that audience? Did they go elsewhere, explore other areas of the site? Are they a particular audience segment I hadn't considered before? Can I provide more information like this, turning that spike into part of our content plan, rather than just a one off?
I'm also a sucker for the simple screen size figures. In the education sector we're always under pressure from different institutional voices to include more information on web pages. When we look at the screen size info and see that all those extra boxes and links just aren't getting seen by lots of visitors, it's a helpful argument for streamlining that content.
Word count custom dimension – Aaron Baker, Digital Analytics Lead – Harvard University

I use many custom dimensions in reporting stats for news stories. My favorite is word count which, when combined with the standard time-on-page metric, allows me to calculate words-per-minute. This is a useful engagement metric that helps me understand whether our content is being skimmed (high wpm) or is perhaps hard to understand (low wpm).
Geolocation metrics – Bryan Fendley, Director of Instruction Technology and Web Services – University of Arkansas

I admit; I like vanity metrics. Geolocation isn't necessarily a vanity metric, but it gives me that same warm fuzzy feeling. I'm always interested in traffic from formerly low performing regions. It bugs me not knowing why the increase exists, and I usually go down a rabbit hole figuring it out. I've used Geolocation to recommend placement of billboards to correlating recruiter visits to the completion of online registration forms. Mostly I am interested in attribution as it relates to location. I don't know how much value it's providing, but I am always peeking at it.
Navigation summary – Sara Kisseberth, Web Content Manager – Bluffton University

Google Analytics is such a powerful program, one could get lost looking at all the available data and reports. I like to keep it simple. A recently-discovered feature is the navigation summary under the site contact view. When there seems to be a break between web views and real-world results, this report provides clues to the problem.
By analyzing the numbers of entrances and exits, and previous and next page paths, one can determine whether visitors 'just aren't that into us' or if they seem to be looking for and not finding specific information. This information can then be used to update content to better meet visitors' needs.
Social media report – Colin McGinnis, Graduate Research Assistant – University of Nebraska–Lincoln

Google Analytics is helpful in regard to referral traffic. There is a whole "social section" in the reports that allows us to measure the success of referral traffic from other social channels like Facebook, Twitter and LinkedIn. While GA is not as important for Snapchat, understanding what can and can't be done with the tool is helpful in setting up data workflows and reports.
Social media network referrals – Michelle Leslie, Interactive Marketing Specialist – Chapman University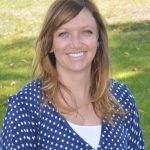 The web team at Chapman University uses Google Analytics reporting to track pageviews, session duration, bounce rate, returning visitors, etc. for our main website as well as the blog, events, and social hubs.
One of my favorite reports is the Network Referrals. This allows me to see which social network drives the most traffic to our websites, which helps me allocate time to each network accordingly.
Benchmarking reports – Karine Joly, Executive Director – Higher Ed Experts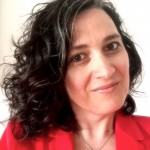 I have a soft spot for the Benchmarking report – not for my digital marketing work for Higher Ed Experts but as an industry observer and researcher of the use of digital analytics in higher education. I know how important benchmarking can be in our industry to move the needle, which is why I ran several higher ed analytics benchmarking projects in the past. The last one using data provided by GA benchmarking reports helped get a big picture of traffic to higher ed websites in the US, Canada, France and more.
What is YOUR favorite Google Analytics feature?
Tell us by posting a comment below!
And, if you want to learn more from these higher ed analytics professionals, get a 12-month on-demand team pass for the 2017 Higher Ed Analytics Conference.